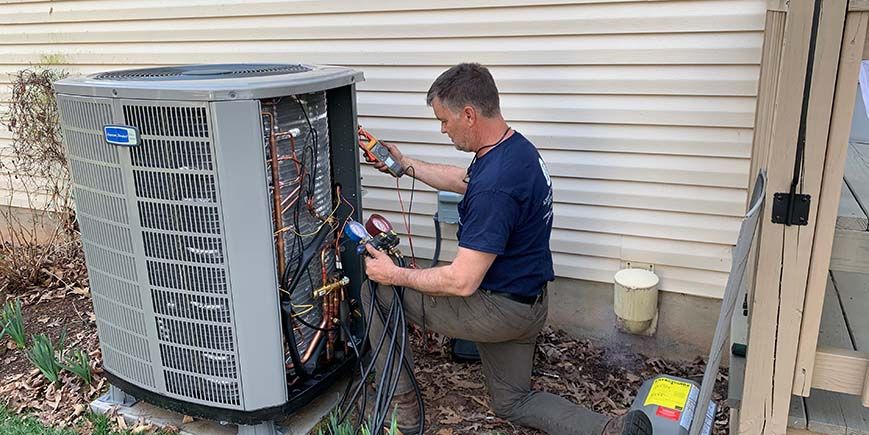 Reliable HVAC Replacements & Installations
Whether you have recently built a new home and need to install a new HVAC system or you are ready for a replacement and upgrade, the experienced HVAC installers at Advanced Technical Services can help. Our technicians will provide you with an HVAC system you can rely on through all the ups and downs you can expect from Virginia's weather.
If you are looking for an HVAC system replacement, you want to hire a company you can depend on and trust. At Advanced Technical Services, we know how important the temperature of your home is to you and your family. Our technicians bring decades of experience and knowledge to help you choose the best model for your home and your needs.
Benefits of a New & Improved HVAC System
If your current HVAC system is not meeting the demands of summer's heat or the winter freeze, it is time to make a change and call the AC installation specialists at Advanced Technical Services. Learning that your HVAC system is beyond repair and needs to be replaced can be a stressful realization.
It is a significant investment and you don't want to make it without the help of a knowledgeable HVAC service technician.
Plus, replacing your existing HVAC system can actually be a blessing in disguise. The advancements made in constructing modern HVAC systems are known for being more energy-efficient, reducing your carbon footprint, helping you save on energy bills, and cutting down on expensive repairs.
Schedule HVAC Replacement & Installation in Virginia
Whether you need a brand new HVAC system or you are hoping to replace your current units, you can trust that we will make the process as smooth as possible. Our team of technicians makes sure to answer any questions you may have and do a thorough inspection to ensure we are meeting all of your needs with your new HVAC installation. You can find peace knowing that our replacement and installation technicians are truly experts in our field.
Once the installation is complete, you will be left with a comfortable home that you and your family can enjoy for years to come.